MULTI-PURPOSE TELESCOPIC EXCAVATOR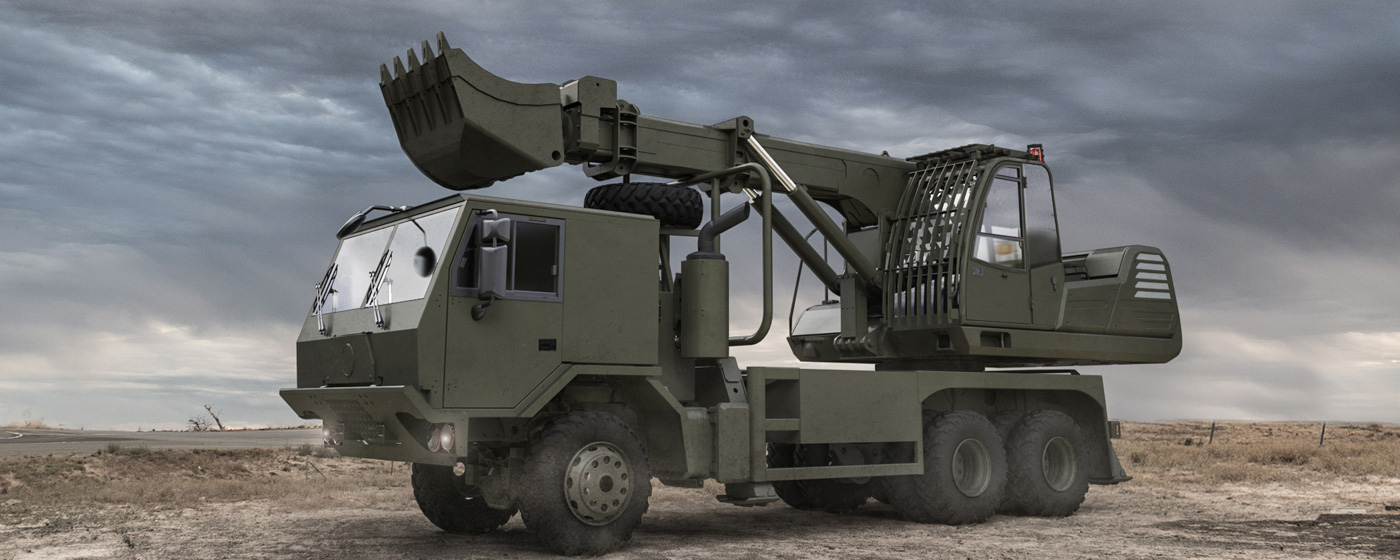 UNIVERZÁLNY DOKONČOVACÍ STROJ
MULTI-PURPOSE TELESCOPIC EXCAVATOR
UDS 214
---
Self-propelled, multi-purpose landscaping machine mounted on automobile chassis.
The machine is primarily intended for support of engineer troops and finds its application during natural disasters when there is a need for immediate action to save lives and property,. It also has an important role in military deployment, in securing technical means and structures supporting the army operation.
---
Main advantages
---
Mobility
Telescopic excavator on automobile chassis, large working radius with fast moving between positions. Excellent off-road capability, thanks to the Tatra chassis.
Working range
The unique construction of the telescopic boom allows in the basic design horizontal reach of 14.6 m.
Microtravel
The possibility of controlling the chassis from the excavator cab increases the work productivity and UDS operability in the workplace. An operator controls movement, turning and stabilization of the machine without getting into the chassis cab.
Rotating head
The possibility of rotating the tool in the full range n x 360 degrees increases machine variability during excavation works or with additional equipment, e.g. hydraulic hammer, mulcher, nippers ....etc.
---

---
Please contact us for all your questions
and suggestions about UDS.
Call UDS
+421 (0) 47 54 94 400