MULTI-PURPOSE TELESCOPIC EXCAVATOR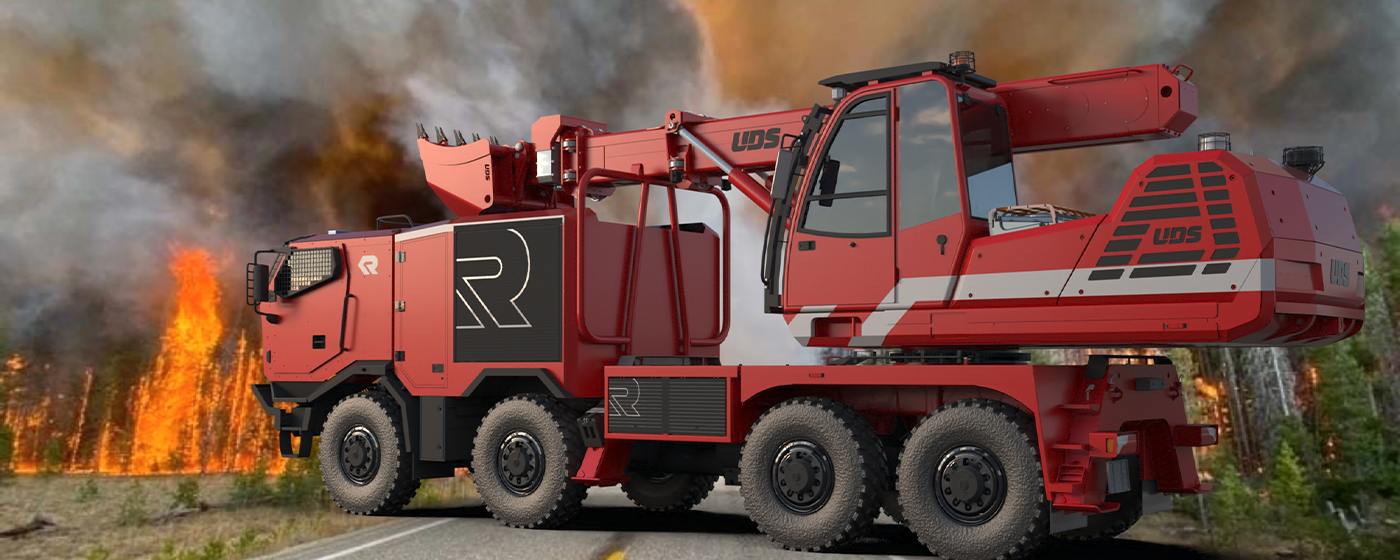 UNIVERZÁLNY DOKONČOVACÍ STROJ
MULTI-PURPOSE TELESCOPIC EXCAVATOR
UDS 214
---
UDS SPECIAL ARMORED TELESCOPIC EXCAVATOR "UDS 214 Special", mounted on TATRA Force 815-7 8x8 ARMORED CHASSIS.
Self-propelled, multi-purpose ARMORED TELESCOPIC EXCAVATOR UDS 214 mounted on TATRA Force 815-7, 8x8 chassis, is used wherever there is a need for immediate action to save lives and property, during natural disasters and other live threatening situations. It also plays an important role in securing technical means and structures supporting the operation of military combat units. The Chassis TATRA Force 815-7 8x8 with armored cabin has ballistic protection STANAG LEVEL 2A and 2B. UDS 214 Superstructure has armored air conditioning operator cabin, with ballistic protection STANAG LEVEL 2A and 2B and increased protection of hydraulic parts extension boom.
---
● The armored design of the chassis cab and superstructure is a guarantee of above-standard protection of the vehicle crew when moving and also protects the operation of the telescopic excavator at work.

● Possibility of use in particularly dangerous situations where there is a risk of explosion and when handling dangerous loads

● Both cabins can be equipped with both crew breathing apparatus and an advanced filter-ventilation unit

● The distribution of the electrical, hydraulic and pneumatic system is additionally protected against radiant heat in the chassis and in the superstructure.

● Self-disconnecting connections for charging the batteries and adding compressed air to the vehicle and the body

● In-vehicle camera system for perfect visibility and safety at work

● Central wheel inflation and the possibility of using runflat rims to eliminate the risk of malfunction due to a defect
---

---
Please contact us for all your questions
and suggestions about UDS.
Call UDS
+421 (0) 47 54 94 400