MULTI-PURPOSE TELESCOPIC EXCAVATOR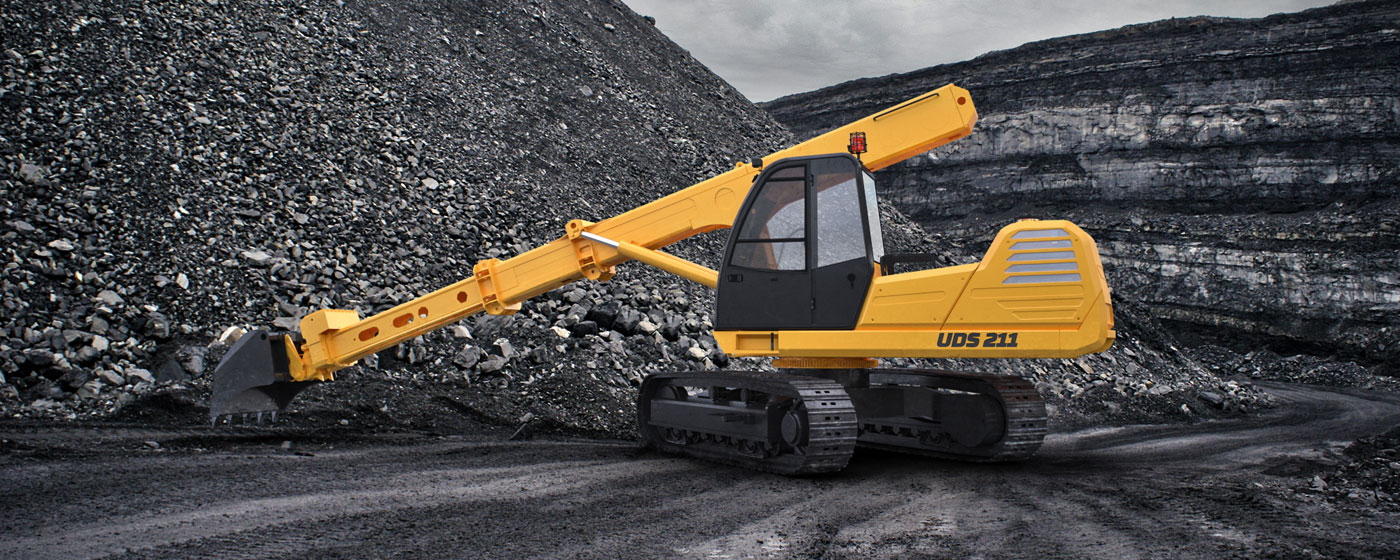 UNIVERZÁLNY DOKONČOVACÍ STROJ
MULTI-PURPOSE TELESCOPIC EXCAVATOR
UDS 211 Universal
---
MULTI-PURPOSE TELESCOPIC EXCAVATOR ON CATERPILAR CHASSIS
The multi-purpose finishing machine on the caterpillar chassis is suitable for precise finishing earth moving works indifficult terrain . It has excellent stability and overcomes any terrain irregularity Thanks to our additional attachments, it has wide a application in various areas, e.g. building sites, quarries or steel-mill plants.
Advantages of the machine
» Machine versatility thanks to additional attachments
» Long working range up to 14.6 m
» Deep undercut up to 90°
» The tool can be rotated in the full 360 ° range
» Unique Characteristics in finishing earth moving works
---

---
Please contact us for all your questions
and suggestions about UDS.
Call UDS
+421 (0) 47 54 94 400