UNIVERSAL DEMINING
MACHINE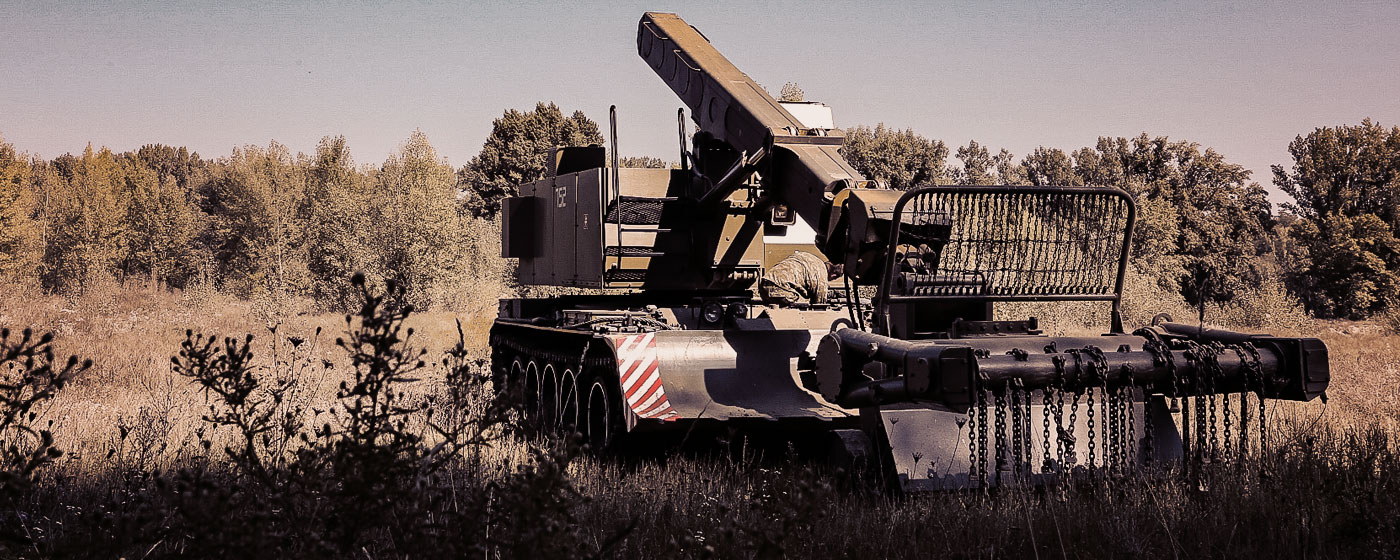 UNIVERZÁLNY DOKONČOVACÍ STROJ
UNIVERSAL DEMINING MACHINE
BELARTY
---
Universal demining machine.
UOS 155 is a special machine with mine clearance tool copying terrain surface. It consist of tank undercarriage T72 with installed armored superstructure of telescope excavator UDS 214 replacing the tank turret.
---
Main advantages
---
Mine clearance in hard-to-reach places
Mine clearance works by a telescopic boom allows for clearing of anti-tank mines even in hard-to-reach places and terrains such as slopes, ditches and light forest vegetation.
Protection and security
Machine robustness and clearance with the help of a boom provides protection not only to the crew but also to engineering troops.
Versatility
In addition to demining works, the machine can also be used for earth moving works with a full scale of additional UDS devices.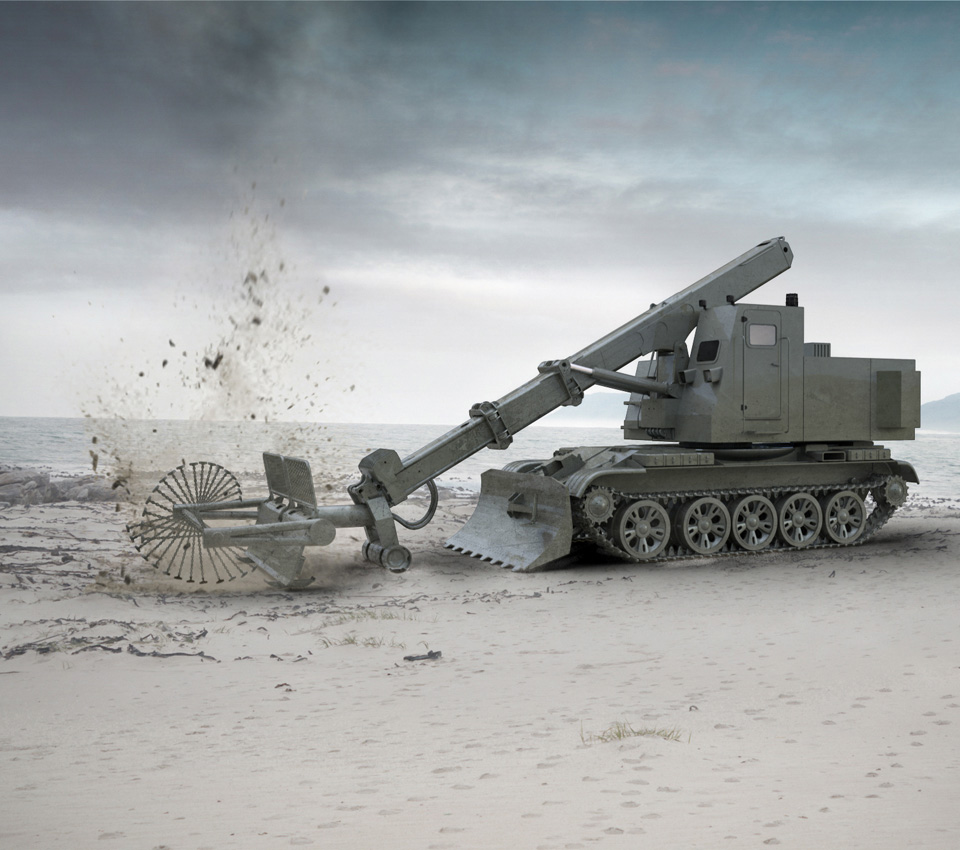 ---

---
Please contact us for all your questions
and suggestions about UDS.
Call UDS
+421 (0) 47 54 94 400